Tranquillity rest in hidden modernism so you can enjoy peacefulness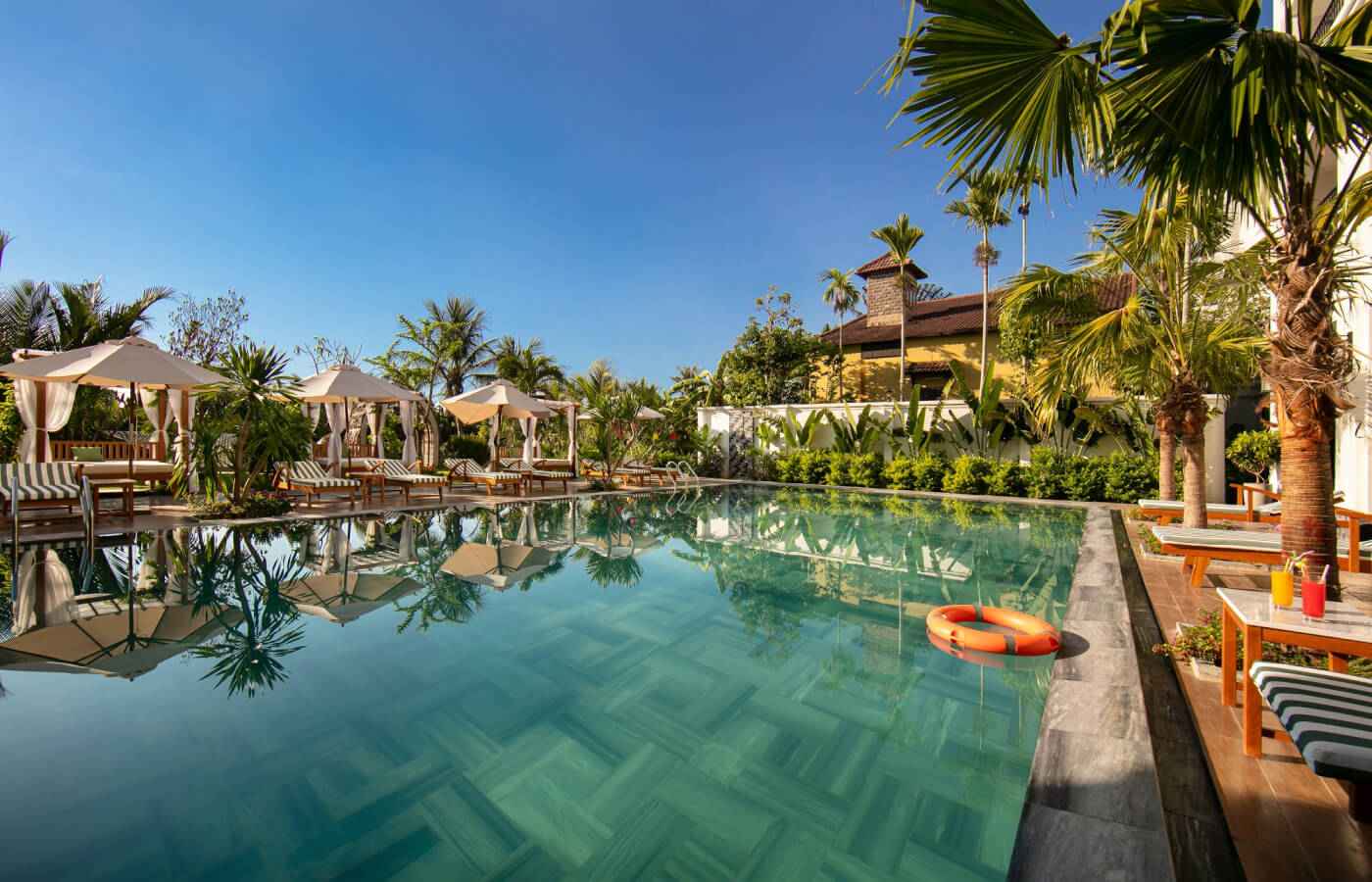 Swimming Pool
Location: Ground Floor
Opening hours: 08:00 - 18:00

An oasis to dip in, ideal sunshine shining across the blue waters. Enjoy a quiet moment to drift off everything and breath in the fresh air among the tropical garden while nesting in the comfortable sunbeds.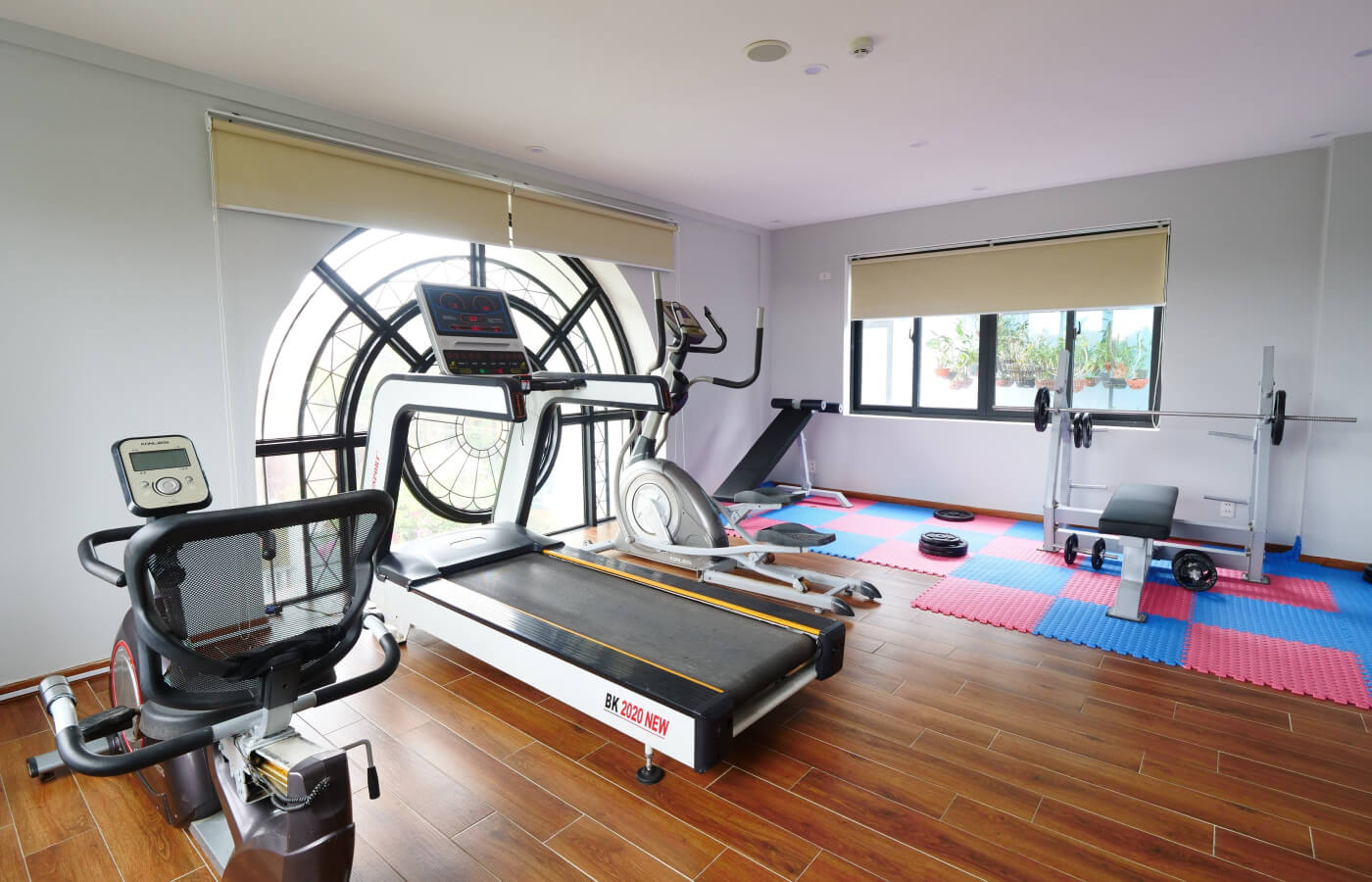 Gym
Location: 2nd Floor
Opening hours: 08:00 - 18:00

Gazing over the town as you energise your body and mind with our gym. Providing all the essentials where you are free in mind and ready for a dynamic day.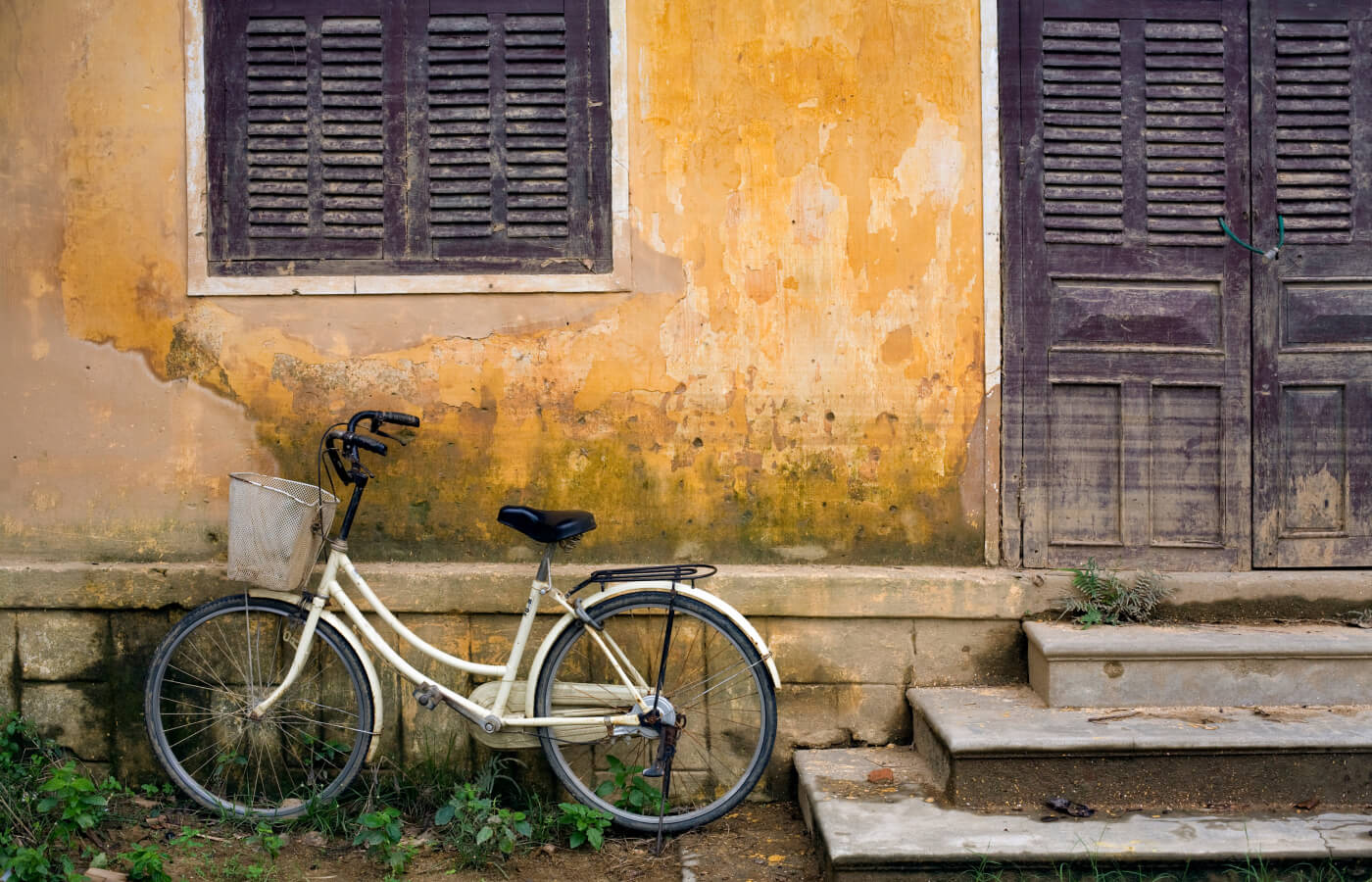 Bicycles
Compliemtary. Contact Reception to be assisted

Cycling around Hoi An and discover its hidden gems like a local. Have some peaceful time among the Ancient Town and discover anything around that excites you. Subject to availibility.
Savor an attractive Hoi An with offers